It's week 3 of the #yarnypotter trail, and something extra has been added 😉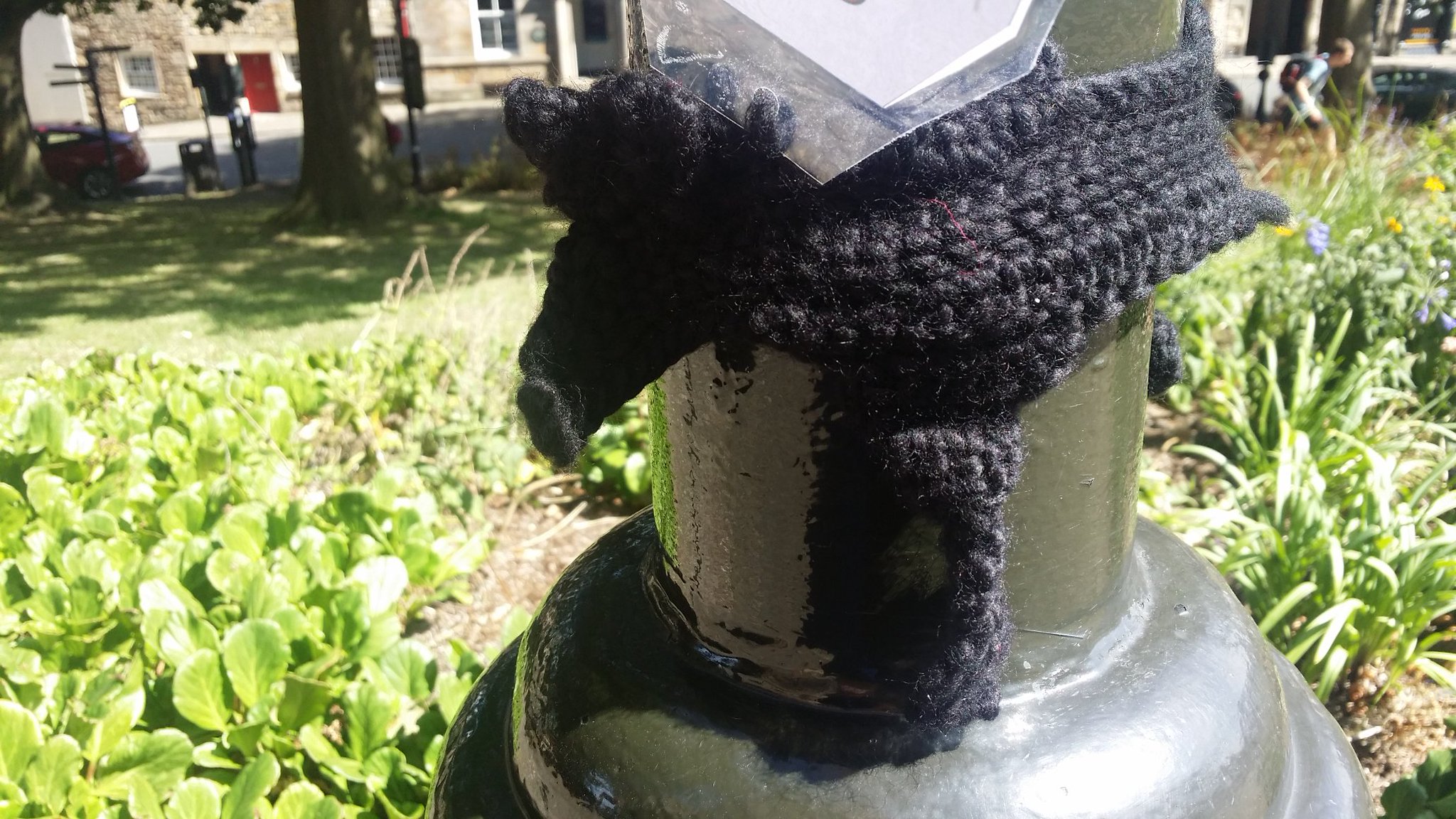 This fellow is close to the castle (he was almost inside the castle….but I decided he might not want to be in gaol again…..
There used to be another block of houses right outside the castle gateway, running along by where you'll find him. They were demolished in the first half of the 1900s, and you wouldn't even know they'd ever been there!
You should also take a peek in the window at the Cottage Museum, where an extra little feature has taken up residence! Take a pic and let us know what you think 😉